Zapier lets you create custom integrations between Timesheet and thousands of other tools, including Asana, Google Calendar, and Trello. These integrations can help you automate your workflow so that you spend less time on manual tasks and more time on the work that matters.

Getting started with Zapier
Go to the Zapier integration and choose an app you want to connect Timesheet to.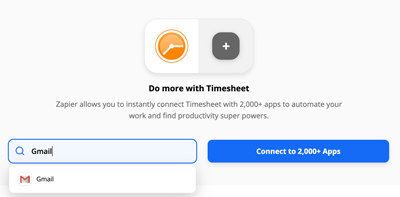 Select a Zapier Trigger and an Action
In the next step you select a trigger in the Timesheet app and an action in the target app. For example, if a new task is added, the selected action is started in the connected app.

Log in with your Timesheet account
Select your Timesheet user and allow Zapier to access your data.

Create an Action in the target App
Select an action in the target app and connect to this app. The data from Timesheet can then be transferred to the target app.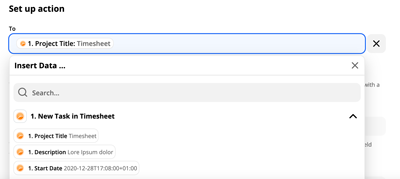 Activate your Zap
Save and activate your Timesheet Zap. When your trigger is fired it wil automatically call the defined action in your target App.